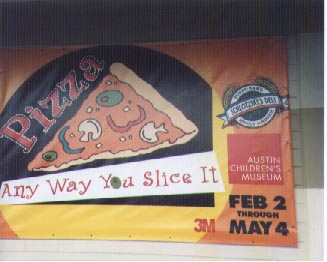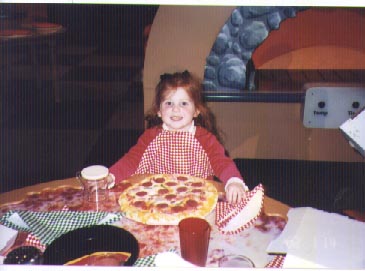 PizzArt definitely looked good enough to eat!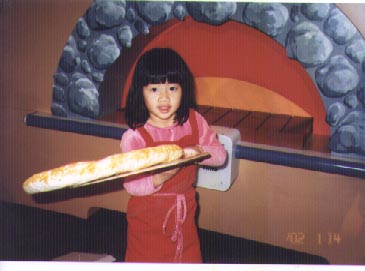 One large PizzArt pizza, right out of the oven.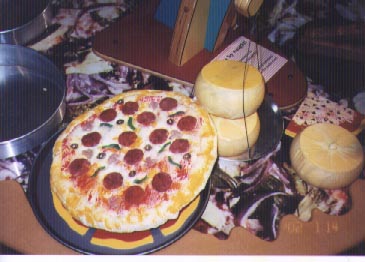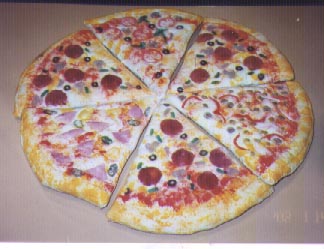 Six slices with assorted toppings.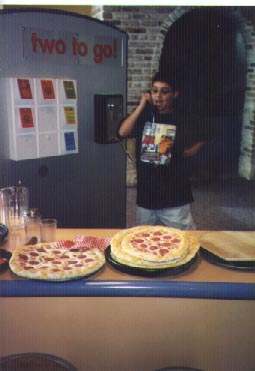 He said, "Your order will be ready in 10 minutes -- guaranteed."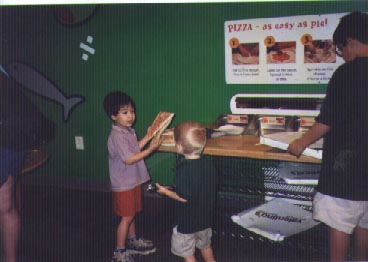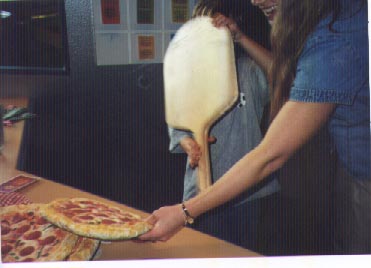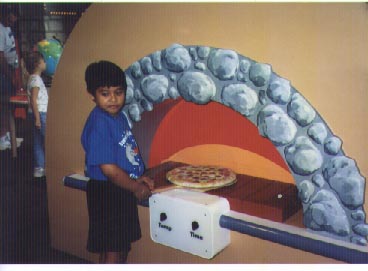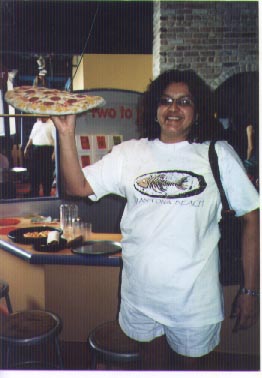 Even the adults had fun with PizzArt!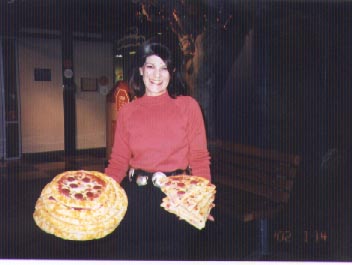 Lisa, the Austin Children's Museum gift store manager, happily receives the PizzArt.